This is the second part of my "Construct-a-XXXX" reviews, the first being the review on the 7591 Construct-a-Zurg.  As stated previously, the price for both 7591 Construct a Zurg and 7592 Construct a Buzz are exactly the same.  The front and back of the set is as shown below.
Inside the box, it comes with 2 packages, the instruction booklet and, sadly, a small set of stickers.  To think I was still saying that the Toy Story series is very good as all the graphics are printed on the pieces rather than using stickers.  Guess I spoke too soon.
The assembly took much longer that the 7591 Construct a Zurg set.  This can be attributed to the larger number of pieces in this set and also the complexity in the assembly.  Seems that the designer put more attention in design of Buzz as compared to Zurg.  Similar to Zurg, the joints of the arms and hands of Buzz are using the newer ball design, allowing them to be rotated and moved with more flexibility.  This design has also been extend to the feet and legs areas to allow the player to move them as well.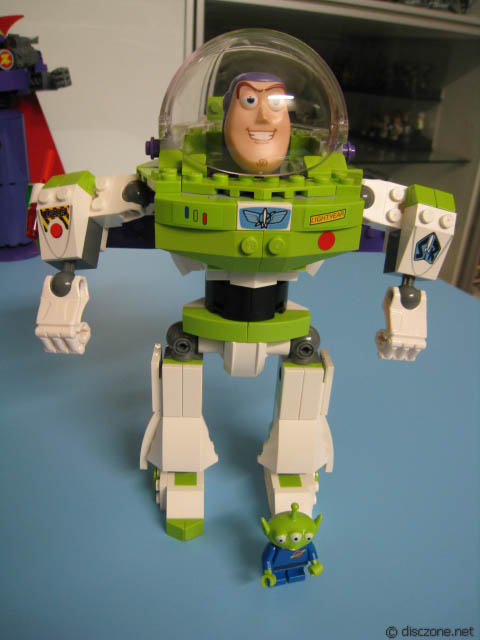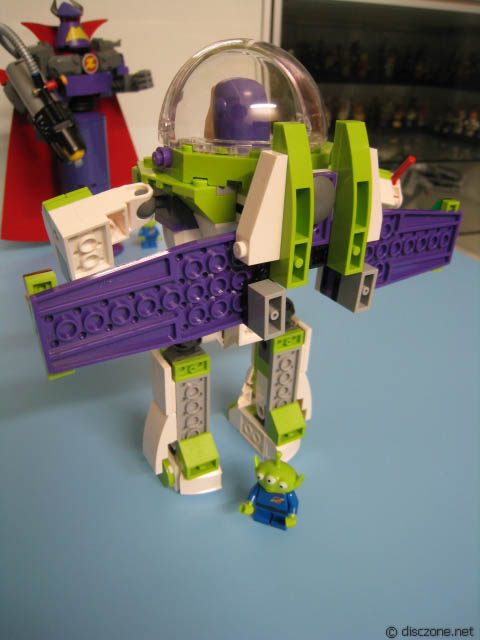 Putting the sets, and arch-enemies, together side by side, Zurg still looks bigger than Buzz.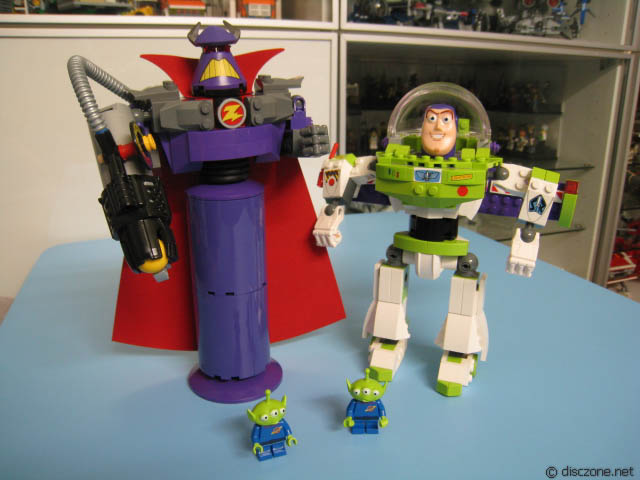 Interestingly, the set also comes with a little alien minifig. 🙂  Here how's the twins look like together 😀
Overall, I would give this set a 8 out of 10.  The higher marks comes from the larger number of pieces as well as the challenges in the assembly.  Also, with the same price for the 2 sets, 7592 Construct a Buzz would certainly be of more value.  However, the disappointing part of this set is the inclusion of stickers rather than printed on graphics.  Not too sure why Lego chose to do so for these 5 pieces that required these graphics.  Otherwise, this set is still highly recommended for Toy Stories collectors 🙂