This is a short unboxing review of the UGreen USB 2.0 Sync and Charge Lightning Cable.  I have been looking for a short and reliable cable for use when charging my iPhone from a power bank.  I've tried other no-brand ones from Taobao but all their qualities are all quite bad and have failed me many a time.  At the recent Shopee Mall sale, I took advantage of promotion code and ordered the UGreen USB 2.0 Syn and Charge Lightning Cable.   The normal price of the cable is S$11.49 for one cable but I only paid S$8.50 after discount.  Shipping was free and took about 3 days to reach me.  According to the specifications, this cable is rated at 1.5V 2.4A and supports fast charging.
I was quite surprised at the size of the box when I received the item, given that the cable is only 25cm or 0.25m.  The box was also shrink-wrapped, which I'm assuming to reduce the chances of theft or tampering during shipments.
See how big the size of the box is given that the cable is so short.
The cable itself is nylon braided and feels durable when I tried to twist and bend it.  The connectors at the ends are also well made and felt sturdy.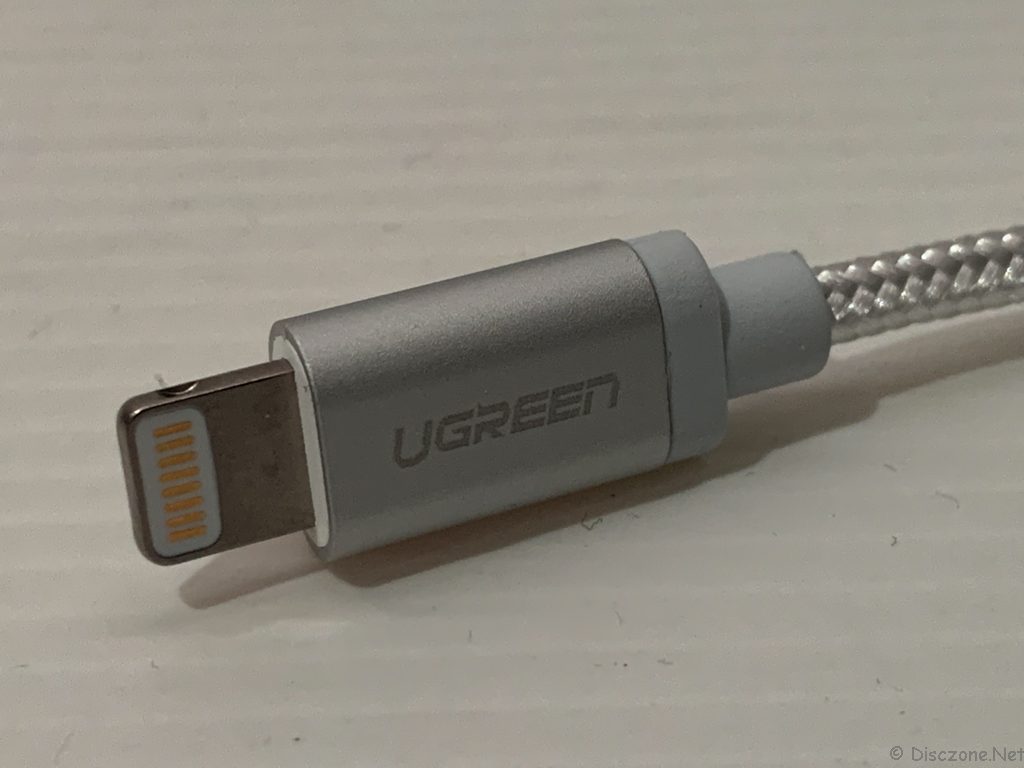 One may ask why I paid so much for a single charging cable when I could have just used the original one provided by Apple.  The main reason is that short cables are less messy when you use them with a power bank on the move.  Rather than take chances with cheapo no-brand cables that may cost S$1 or less but prone to failure, I decided to give UGreen cables a try after hearing good comments from other colleagues and friends.  So far after using it for about 2 weeks, all is still well and it has withstood much of the abuse by myself and my kids.  Hence, for me, it's still worth paying a slightly higher price for.