While writing the part 2 of my Synology DS1511+, I realised it has been a while since I wrote something on Lego. Hence this is my review of the 5764 LEGO Creator Rescue Robot.
The Creator series has been something that I like about Lego although I don't really collect every single piece of this series. Think the main reason is because Creator series comes in a variety of design that spreads from dinosaurs to cars to buildings. So far I've only been very persistant on cars n buildings from the Creator series. During a couple of Metro sales back, I happened to chance upon this set that is not very big but interestingly enough to catch my attention. With the 20% discount, the 5764 LEGO Creator Rescue Robot is just a little over S$30. Here's how the box looks like.
Inside the box, the contents are very simple. There are only packages of bricks, one with the bigger pieces while the the other contains the little pieces. There are 2 instruction booklets as well showing the 3 models possible to be constructed with this set.
The whole setup process took me around 20 minutes. The parts are pretty basic with clear instructions made the assembly process very fast and easy. I went for the default Rescue Robot as it will usually use up the most bricks compared with the other 2 designs. Here's how the completed outcome looks like.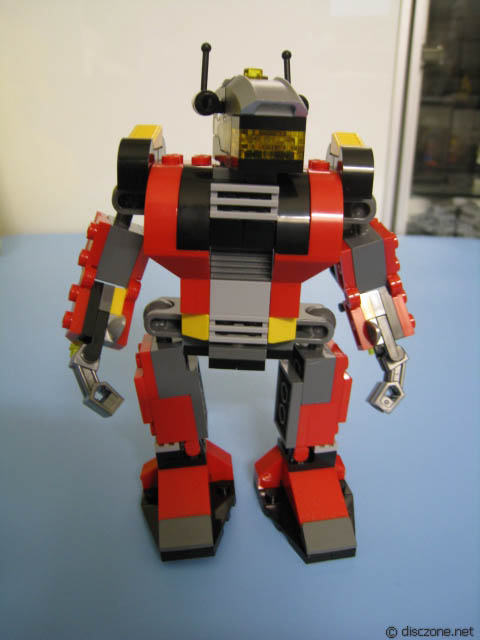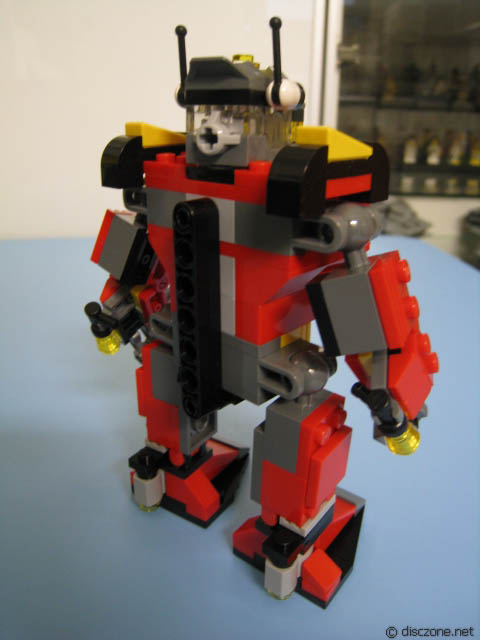 Something interesting about this set is the inclusion of a little brick as the head of the robot. The brick will light up when the button on the back of it is pressed. In this case, I had a little bit of challenge trying to take a picture of the lighted brick as the light doesn't stay on long enough for me to snap the picture. Nevertheless, managed to overcome it by testing my single hand photo taking skills 😀
The joints of this robot make use of the same ball n hole mechanism that is used for the Contruct-A-Buzz and Construct-A-Zurg sets. Hence the hands n legs of the robot does have quite a fair bit of freedom to move about. The designer of this set also put a bit of effort to make the set interesting by including some additional accessories and design on the hands n legs.
Overall, although this set is not as big and complex as the other themed or technics sets, I think I've enjoyed myself in the construction and aftermath of trying to give it a nice pose for the photo session. Given the low price of it, I would give it a 8.5 out of 10. I would also consider getting another set of this just to complete the other possible models. Can you see how happy the Rescue Robot is upon hearing this? 😀