As usual, another busy weeks passed.  Went down to Toy Station to pick up the 10219 LEGO Creator Maersk Train set for my son's birthday present during lunch time after confirming their stock has came in.  Tried to get the 10218 LEGO Pet Shop but all their stock were reserved only for those who have ordered the week before.  So I also left mine one the paper that the Boss handed over to write down my name and mobile number.  Mine was fifth on the list.  Pretty good chance of getting it the next round as Boss say that he usually bring in 20 boxes per shipment. 
Anyway, I got a SMS yesterday from Toy Station that my 10218 LEGO Pet Shop is ready for collection!  Wanted to chiong down and get it but yesterday was too hectic to pop by before the store closed.  Today, being super kiasu, I gave a call down to Toy Station just to make sure that my reservation is still valid.  Boss say not to worry and I can still come down to collect it.  But looking at the clock, he told me to come the next day as he was going to close in 10 minutes.  Sian.. wasted another day.  Tomorrow i'll on leave in the afternoon to wait for the windows guy to come down and check out the problem windows.  Unless the guy can settle before 6pm.  I think I would not be able to make it again. 🙁
Here's the pic for the 10219 LEGO Creator Maersk Train.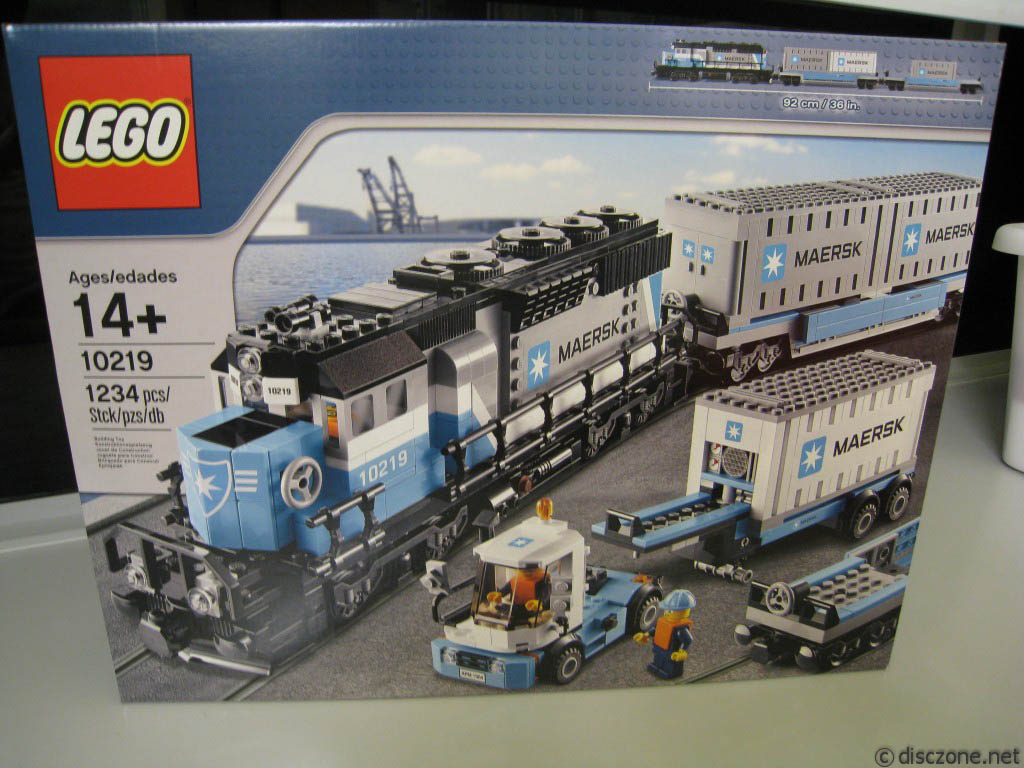 Oh yah.. on the way out of Toy Station, something else just behind the cashier caught my eyes.  Unable to resist the temptation to complete my set, I paid for it as well.
It's the 21008 Architecture Burj Khalifa.  Here are the pics for it. 🙂